About
American iron Design LTD is a company with more than 20 years of experience in iron work, with rich knowledge adapted to the requirements and demands of a changing world, between modern and contemporary, between simple and complex, between industrial and residential. With a wide sector of work that goes from a simple railing to the most complex jobs where we combine different types of metals to obtain the result that the client wants.
From the beginning, we offer our client a cozy and relaxing environment, with as much information as possible that will make it easier for him to choose the correct design that meets his expectations, budget and specific characteristics of his house.
As a result of the quality of our work, the professionalism of our design team and installation team, we have been able to maintain a solid relationship of more than 10 years with 80% of our clients throughout the GTA, Ontario and USA (New York, Florida, Los Angeles).
We do not worry about the size of the work, we attend: (Large home construction companies, private builders, design offices, offices of architects, engineers or a simple homeowner doing their renovation). It is not important: – If we have worked together previously or it is the first job, -It does not matter if your Project is Exterior or interior, residential or commercial, if it is in Steel, Aluminum or Brass, or if you need privacy screen in Toronto, our objective is to guarantee that at the end of the work the client is satisfied and consolidate the bases of future projects.
American Iron Design LTD has worked hard for years to expand the scope of our work and the variety of our product and as a result we have managed to insert ourselves in the market with different products (Interior railing, Exterior railing, Balconies, Canopy, Custom Aluminum Fence, Automated gates, Door, Deck and Glass Railing. We have acquired the appropriate machinery and we work iron, aluminum, stainless steel, Brass and Glass. We also combine different materials in the same job, making it exclusive and unique.
Offering you the appropriate guidance and advice is our main objective.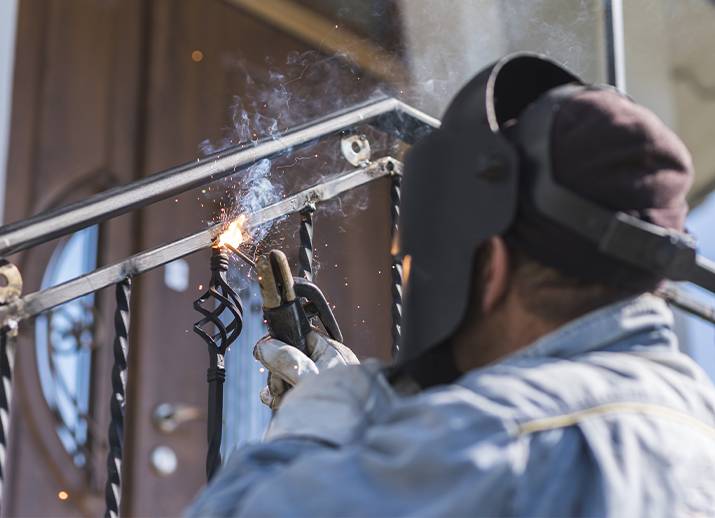 American Iron Design Ltd
Toronto's Leading Custom Railings Company